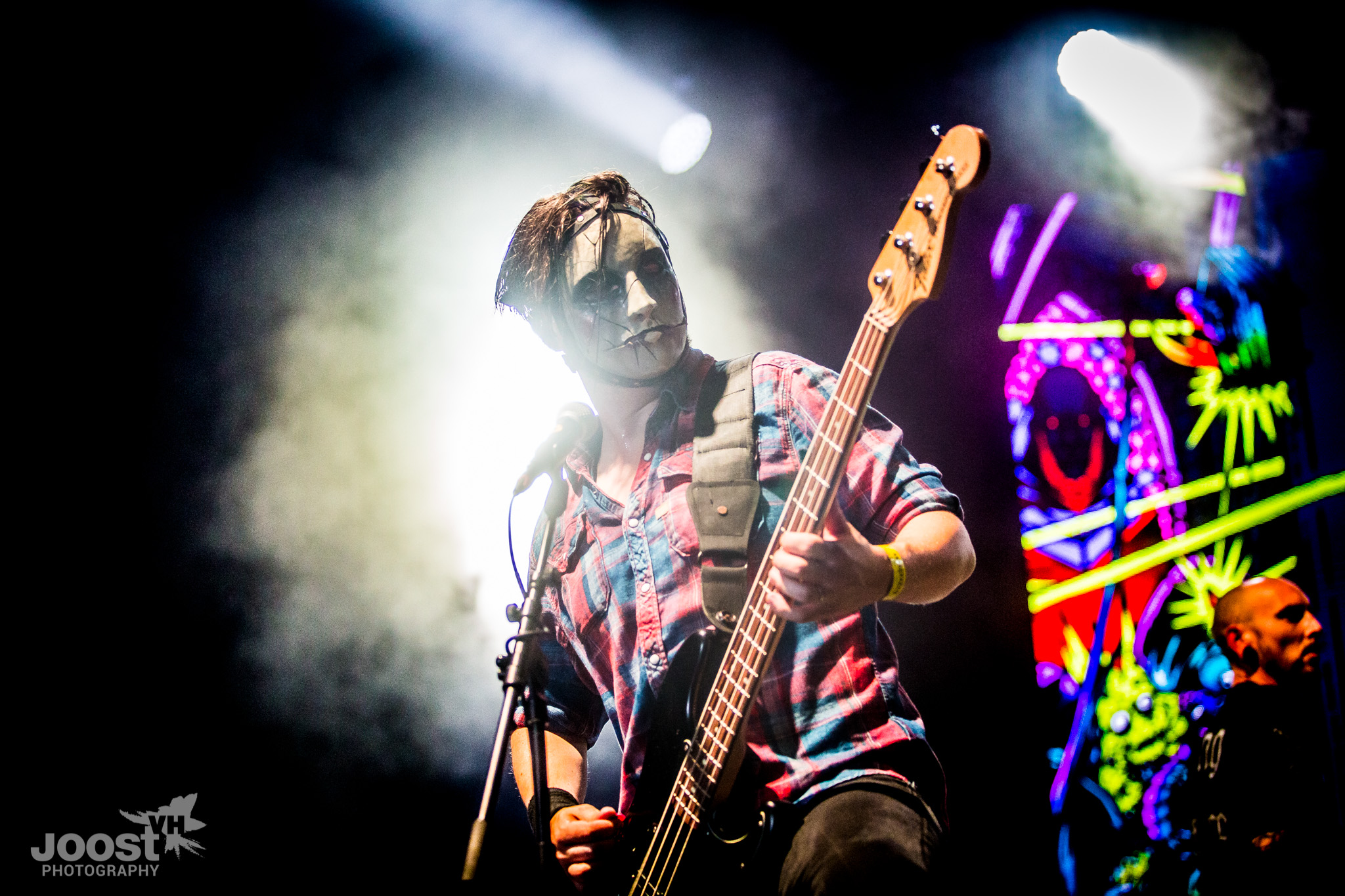 Crammerock is voor mij de gebruikelijke afsluiter van de festivalzomer. Dit 'kleine' festival in Stekene weet me elk jaar te verrassen met een sterke line-up. Maar de blikvanger voor mij is de indeling van het terrein, of toch van het dubbele hoofdpodium.
Je hebt er de Club-tent waar er voornamelijk bands geprogrammeerd staan die nogal in trek zijn bij het jonge publiek. Aan de andere kant van het relatief kleine terrein staat een andere tent met daarin podium North en podium South. Jawel, 2 hoofdpodia in deze tent, aan elk uiteinde één.
En wat het zo boeiend maakt is dat amper 5 minuten nadat het optreden aan de ene zijde gedaan is, het optreden aan de andere zijde begint. Zo heb je als het ware een constante van optredens in deze tent. En als je je een beetje goed positioneert moet je je gewoon omdraaien, heb je een prachtig zicht en sta je dichtbij de bar. Uniek vind ik dit.
Maar Crammerock is voor mij 2 dagen genieten en veel fotograferen. De sfeer onder de fotografen is er top, de sfeer met de medewerkers is er ook schitterend.
Dit jaar maakte ik foto's van bijna iedereen die de revue passeerde op het hoofdpodium. Op uitzondering van één iemand: Anouk. Tjah, ze weigerde fotografen in de frontstage dus stuurde ik mijn kat. Of neen, er zijn er nog. Lost Frequencies heb ik ook niet op foto…. Er was vuurwerk en dat waren ze ons gelijk vergeten zeggen. Zelden een pyrotechnicus zo in paniek zien vliegen om ons asap uit die front te stampen.
En wat blijft me het meest bij? Het moment dat De La Soul de muziek stopt om ook ons fotografen aan het dansen te krijgen. En ja, heel even hingen onze camera's opzij en deden we lustig mee.
Soit, een overzicht van enkele foto's die ik dit jaar maakte op Crammerock: